Official DX kernel update on the horizon
So the first two weeks are over with my classes! Time to recap on what I've been up to (sneaky sneaky).
DX kernel update time is coming!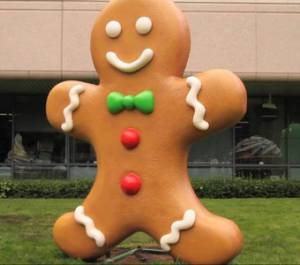 The big one is that the DX kernel will be getting an update soon in official nightlies! What's even better is that I've been going to extreme lengths to make sure that the upgrade is as painless as possible, and I think I've done it. Let me know how this sounds for an install process:
"Just keep upgrading your nightlies."
Yup. You heard correctly. No worries on your end. No SBF hassle. No nothing. And now I suppose I'll gloss over how this awesomeness works!
Essentially, from here on out (or at least until we decide not to, which won't be any time soon), the DX nightlies will ship with a "kernel update package" embedded into them. This package is designed to update a froyo-based kernel and baseband to the latest gingerbread-based kernel and baseband. When the update package installs, it first checks to see what kernel version your running, and then if it detects a froyo kernel, it installs the system and proceeds to update the kernel following system installation.
But what about after you've already gotten a gingerbread kernel? That's the beauty of the check! If the updater detects that your kernel is already newer, it simply skips the kernel upgrade and only installs the system! Neat, huh?
This means that once the release is pushed, all you'll have to do is update to the latest nightly and you'll be set to go. Also, because this will be bundled with nightlies going forward (for now), there won't be one "specific" nightly you have to install to get the upgrade! You just install the latest nightly whenever you have the opportunity to do it!
So what and when can I expect with this update?
I am currently working on merging in all of the fantastic work RevNumbers and x13thangelx been doing getting the latest props working for the new kernel update, and will have a more defined list of feature improvements once I have some more time for testing.
As for a timespan. I'm thinking next week sometime sounds about right!
Anything else going on?
I'll keep this short and post some more about it later, but I started working on the LTE merge stuffs, also have been playing around with audio software and recording from my piano, as well as began a new project that I'm keeping under wraps for the time being! :D More news on that and more at a later date!
tl;dr
DX kernel update in nightlies probably sometime next week!
DX kernel update bug list will be given later.
LTE merge has begun (slow process).
Recording software is fun, br0!
New super-secret project of fun-ness!